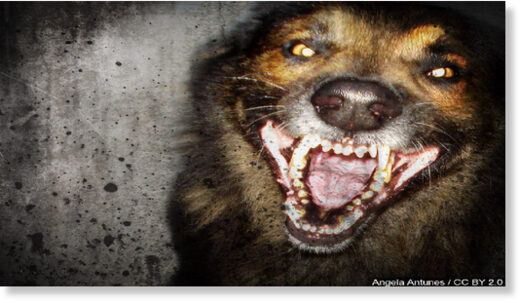 A woman in her 70s has died after being attacked by a dog.
The pensioner died in Kathleen Avenue, Bedworth, Warwickshire, following the attack at about 15:50 BST on Friday, police say.
A man, 52, and a woman, 49, have been arrested on suspicion of owning a banned breed of dog and having a dog dangerously out of control.
The dog has been seized and poses no ongoing risk to the community, Warwickshire Police said.