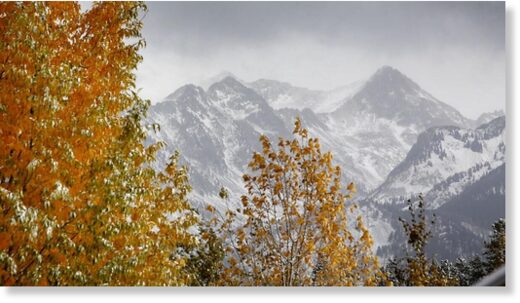 Mountain passes turn icy; Wolf Creek Pass closes for five hours
Winter may be a couple of months away, but Southwest Colorado got its first taste of cold and snow Tuesday, with reports of over a foot of snow in the high country.
Scott Stearns, a meteorologist with the National Weather Service in Grand Junction, said an official inch count of how much snow fell in the mountains north of Durango will not be available until Wednesday.
"We usually get a lot of reports the morning after the snow occurs," Stearns said.
Snow reportedly started falling just after midnight Tuesday, with the Colorado Department of Transportation reporting 6 inches of snow on mountain passes as early as 5:30 a.m.
"Our plow drivers were out plowing the surface of the roadways, and they've been after it throughout the day," said CDOT spokeswoman Lisa Schwantes.