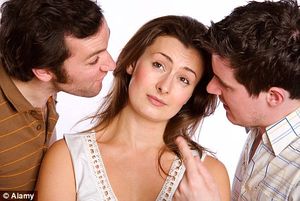 When the going gets tough, it seems women get tougher.
The fairer sex are more cunning and competitive than men when faced with a threatening situation, research shows.
Previous studies have suggested that men are more physically and verbally aggressive than women.
But it could be the case that women are instead using a different strategy to come out ahead.
Experts say they tend to rely more on subtle forms of aggression, such as socially excluding someone from a group if they are seen as a threat.