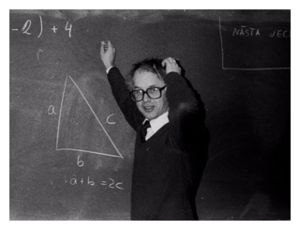 Here's a trick you can try at the next party you attend: Come up with a completely bogus money term and then ask your financial expert friend to explain it to you.
Chances are he'll make a fool of himself when he assumes it's a real concept and claims to know all about it.
That's according to new research, which suggests that self-proclaimed experts are more susceptible to the "illusion of knowledge." In other words, people who believe they know a lot about a particular topic are more likely to claim they know about fake concepts related to that topic.
This phenomenon, called "overclaiming," could easily undermine you and work, making you look like an arrogant idiot or leading you to offer bad advice to others seeking your expertise.
The
study
, led by Stav Atir, a graduate student at Cornell University,
tested this phenomenon
among self-proclaimed experts in fields like personal finance, biology, and literature.
In one experiment, 100 participants were asked to rate their general knowledge of personal finance as well as their knowledge of 15 financial terms. Most of the terms on the list were real (e.g., "Roth IRA" and "inflation"), but participants also saw three made-up terms ("pre-rated stocks," "fixed-rate deduction," and "annualized credit").
As it turns out, those who said they knew a lot about finance were most likely to claim familiarity with the made-up terms.