Experts believe rare 12th Century slate inscriptions found on a castle were probably made to protect against evil.
The dozen scratchings were uncovered during a three-week excavation at Nevern in Pembrokeshire.
Archaeologists think the stars and other designs were made by a serf, labourer or soldier some time between 1170 and 1190 when the castle was built.
They say they also give an insight into the beliefs of medieval working men.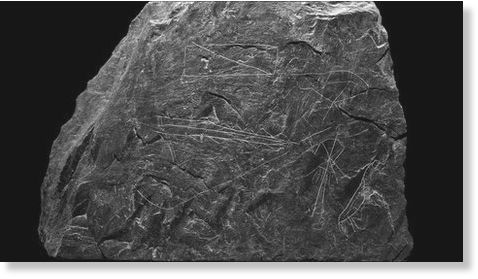 Dr Chris Caple of the University of Durham led the archaeological dig at the site and said the slates were from a late 12th century cut-stone entranceway.
"They were found in only one place in the castle and were probably intended to ward off evil," he explained.
"In the late 12th century, Nevern would have been an impressive looking castle and entrance, especially from the south side, and it was clearly visible to all passing along the road between St David's and Cardigan.