A new book reveals the extraordinary contents of Marilyn Monroe's private filing cabinets, thought lost for over 40 years after her death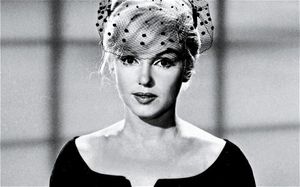 In November 2005 Millington Conroy, a businessman living in Rowland Heights, 40 miles east of Los Angeles, contacted Mark Anderson, a successful magazine photographer, to discuss an unusual commission.
He had in his possession two metal filing-cabinets, one brown, one grey, containing private papers and a collection of furs, jewellery and other assorted memorabilia, all belonging to Marilyn Monroe. Would Anderson be interested in photographing the collection?
The material - about 10,000 documents - had been thought lost for more than 40 years since the death of Monroe on the night of 4 August 1962. Now, here it was, a treasure trove, languishing in a Californian suburb.
It was the commission of a lifetime, the largest undocumented Monroe archive in existence. Yes, of course Anderson was interested, and, with the help of the biographer and Monroe aficionado Lois Banner, he set about creating a record of the archive's contents, which is now to be published for the first time as a book.