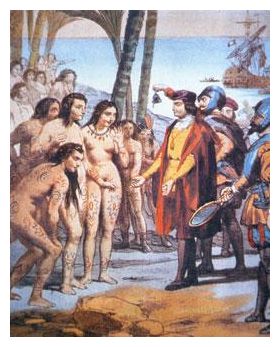 The Taínos were the first Native Americans to meet European explorers in the Caribbean. They soon fell victim to the diseases and violence brought by the outsiders, and today no Taínos remain.
But the footprints of this extinct ethnicity are scattered throughout the genomes of modern Puerto Ricans, according to geneticist Carlos Bustamante at the Stanford University School of Medicine in Stanford, California. On average, the genomes of Puerto Ricans contain 10 to 15% Native American DNA, which is largely Taíno, says Bustamante.
At a presentation at the
12th International Congress of Human Genetics
in Montreal, Canada, Bustamante described preliminary results from a study that aims to reconstruct the genetic features of the Taíno people. The cryptic information was found in the genomes of 70 modern Puerto Ricans, some of the latest additions to the ongoing 1000 Genomes project, an international consortium whose goal is to find the variations in DNA sequence among the genomes of all human populations.