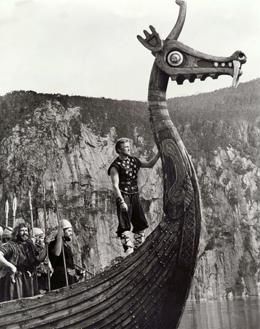 'Sunstone' crystals may have helped seafarers to find the Sun on cloudy days.
A Viking legend tells of a glowing 'sunstone' that, when held up to the sky, revealed the position of the Sun even on a cloudy day. It sounds like magic, but scientists measuring the properties of light in the sky say that polarizing crystals - which function in the same way as the mythical sunstone - could have helped ancient sailors to cross the northern Atlantic. A review of their evidence is published in
Philosophical Transactions of the Royal Society B
(1).