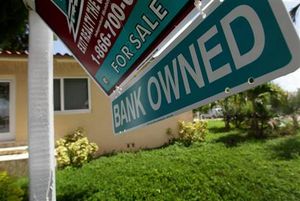 I usually find the quarterly homeowner vacancy and homeownership report from Census pretty lackluster, but the latest one released this morning was anything but.
America's home ownership rate, after holding steady for a while, took a pretty big plunge in Q4, from 66.9 percent to 66.5 percent. That's down from the 2004 peak of 69.2 percent and the lowest level since 1998.
Homeownership is falling at an alarming pace
, despite the fact that home prices have fallen, affordability is much improved and inventories of new and existing homes are still running quite high.
Bargains abound, but few are interested or eligible to take advantage.