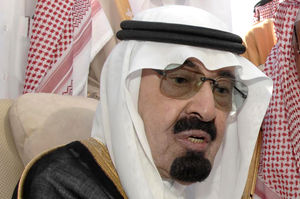 Interior ministry vows to use all steps "to prevent attempts to disrupt public order" following recent Shia protests.
Saudi Arabia has banned all protests and marches following recent anti-government protests in the kingdom's east, reports say.
State television on Saturday quoted the interior ministry as saying that security forces would use all measures to prevent any attempt to disrupt public order.
The ban on public demonstrations comes amid media reports of a huge mobilisation of Saudi troops in Shia-dominated provinces in order to quell any possible uprising.