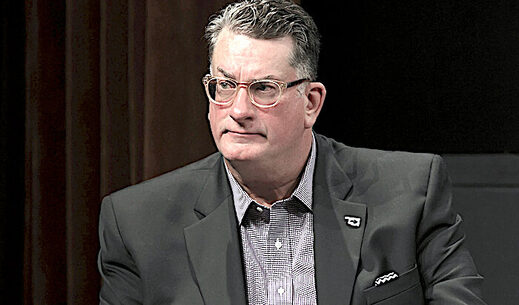 Federal prosecutors have charged former ABC News producer James Gordon Meek with transportation of child pornography, according to a criminal complaint filed in Eastern Virginia on Wednesday. Meek resigned abruptly from his job shortly after
federal agents raided his Arlington, Virginia home in April 2022
.
Federal prosecutors say their investigation into Meek first began after the cloud storage company
Dropbox tipped off the National Center for Missing and Exploited Children about the presence of five suspected videos of child sexual exploitation material in a Dropbox account,
according to the complaint. A subsequent investigation of the tip allegedly confirmed the videos depicted child pornography and were linked to Meek's account. That triggered an investigation which
allegedly found Meek posing as a minor to solicit pornographic images of children.
After federal agents raided Meek's home,
prosecutors say they found a trove of pornographic images on the producer's iPhone 8, iPhone 6, an external hard drive, and laptop depicting the abuse of children as young as a toddler.