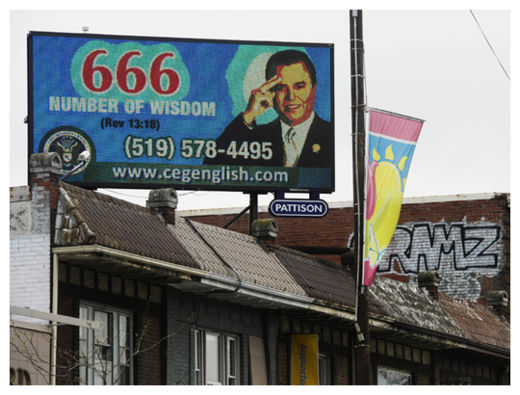 Kitchener - A Christian sect with hundreds of followers in Canada that had proclaimed Armageddon would strike over the weekend was met with a picture-perfect Canada Day and left waiting for their prognosticated superhuman-powers to kick in.
Growing in Grace, also known as Creciendo en Gracia, predicted that its Texas-based leader Jose Luis de Jesus, would "transform" into an immortal being, while non-believers and roughly two-thirds of the world's population would be destroyed on June 30 (or July 1, depending on the time zone).
The group predicted Mr. de Jesus - whom they believe is the second coming of Christ - and his followers would also be bestowed with special abilities such as walking through walls and flying, while religious institutions such as the Vatican and the world's financial systems would be wiped out.
But Monday, the global economy continued churning, the Holy See appeared intact and there was no sign of a major global disaster.
When reached in Kitchener on Sunday afternoon, the group's Canadian bishop Alex Poessy would not answer many questions, but said their transformation had not yet come to pass.
"Well, we are still waiting for that," he said.