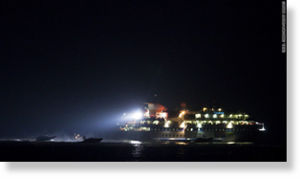 The United Nations' Human Rights Council concluded Wednesday that Israeli forces committed serious violations of international law when they conducted a mid-sea interception of a humanitarian aid flotilla in an incident that left nine people dead.
"The fact-finding mission concluded that a series of violations of international law, including international humanitarian and human rights law, were committed by the Israeli forces," said the 56-page report.
The report described the circumstances of the deaths of "at least six of the passengers" as being "consistent with ... an arbitrary and summary execution."
Israel has maintained its troops used force on the activists in May after they were attacked by those on board one boat. Soldiers were attacked with knives, metal poles and other objects, Israeli officials have said.
But passengers on board the boat insist Israeli troops fired on them without provocation.