Design Award winning developer snagged by suspicious scanners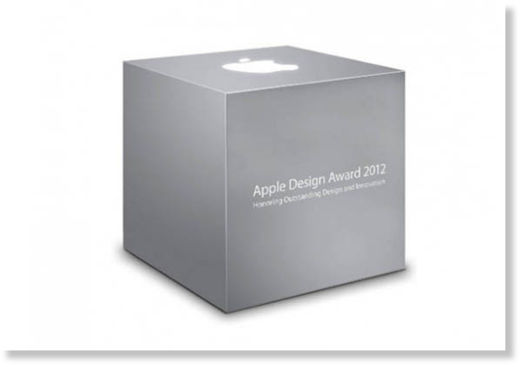 A glowing, cube-shaped Apple Design Award trophy prompted US Transportation Security Administration airport staffers to give one award winner special scrutiny when he tried to board a flight back to his Seattle digs.
Juraj Hlaváč had won the award at Apple's Worldwide Developers Conference in San Francisco for the educational game
Bobo Explores Light
developed by his company,
Game Collage
. The award itself is a small silver cube that glows from within.
As Hlaváč
explains
, "As I was heading back to Seattle from WWDC, I was only traveling with a small backpack. I bundled the Apple Design Award into a t-shirt when I packed that morning, shoved it into my backpack, and forgot all about it when I got the airport."
When his backpack went through the x-ray scanner, however, the TSA staffer manning the machine was concerned about the cube that appeared in the scan, called another TSAer, then another, until as Hlaváč says, "there was small crowd scrutinizing the image."