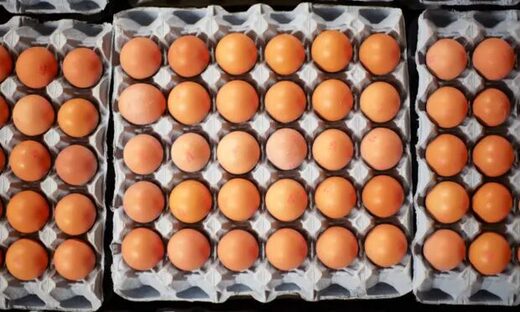 The fire at a Zeagold farm broke out on Monday morning and
had "taken better part of the day to contain"
, a spokesperson for the company said. Twelve workers who were on site were "unharmed but very distressed", the spokesperson said. Work was under way to assess how many hens had died, but Zeagold estimated it to be about 75,000. The company later revised that number down to 50,000.
The fire may have ripple effects beyond the immediate demise of the hens, with concerns it may worsen a national scarcity of eggs.
Zeagold's spokesperson said it was still too early to say how much of an effect the fire would have on the overall supply chain, saying: "There will be some impact obviously -
it's not a great thing to happen in the middle of a shortage."