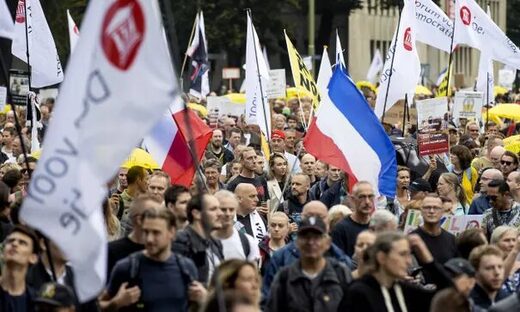 Protesters gathered to march against the introduction of a "corona pass" in the Netherlands on Saturday as
proof of Covid-19 vaccination became compulsory to get into bars, restaurants, theatres and other venues
.
Hours after the requirement to show the pass
or a recent negative coronavirus test
took effect, the government of caretaker prime minister Mark Rutte sacked a cabinet minister who had publicly questioned the measure
.
Rutte's office said deputy economic affairs minister Mona Keijzer had been dismissed because
her comments went against cabinet policy on an issue "of such importance and weight"
.

Comment: Or because 'the science' the government is pushing is so demonstrably false that any dissent must immediately be stamped out. This kind of behaviour is typical in pathocracies throughout history.