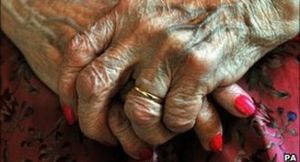 It's absurd to think GPs can serve us from cradle to grave. We need a new breed of specialist practitioners
I was shocked, not at all surprised and guiltily elated by the health service ombudsman's findings of official NHS neglect and failure to care for elderly people.
Ann Abraham's report
- and the observations in her eloquent introduction - should be a wake-up call. She told it from her vantage point. From my ground-level perspective on the edge of our revered healthcare system, the NHS seems, bluntly, no longer fit for purpose for older people.
I'm not a medical professional. As a specialist exercise instructor, I work with older people who still live independently, but most of whom are at risk of falling and injuring themselves. None of my clients is at death's door, but all are living lives made increasingly complicated by the combined effects of ageing, disease, disability and treatment. It's a new kind of normality and one that could easily be yours or mine some day. This generation's experiences of their unanticipated extra decades carry urgent cultural and structural messages for the future of healthcare.
Among this generation of over-70s, I see a culture of low expectations about what the health service can do for them. This is paradoxical, because they consume truly vast amounts of their own and the NHS's time visiting GPs: undergoing scans, investigations, procedures; awaiting diagnoses; tracking down specialists' reports; getting new medications; coping with the side-effects of medications; switching medications and so on.