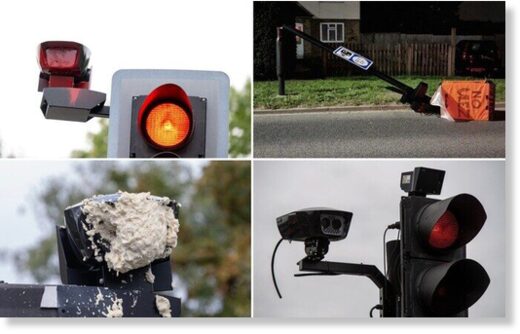 Police have arrested the rightwing commentator Laurence Fox at his home after comments appearing to encouraging people to vandalise Ulez cameras.
On Wednesday morning Fox's Reclaim party posted a video on X, formerly known as Twitter, which showed him sitting on the sofa in his living room, as several people dressed in police uniforms and wearing protective plastic gloves milled around him.
In the video Fox says: "Look how many coppers there are in my house, look at them coming to steal everything, take everything out of my house. That, ladies and gentlemen, is the country that we live in." He then gives the camera a thumbs up.