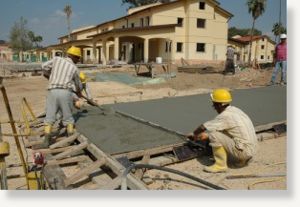 With the death of a four-month-old last month at Fort Bragg, the number of baby deaths at the Army base in just four years reached 12. The baby boy wasn't suffering from any illnesses and was fine one minute on the morning of Feb. 24. The next minute, though, he was no longer breathing.
According to the
The News & Observer
, the Army has been investigating mysterious baby deaths going back to 2007, when Jaden Willis, a healthy two-month-old, died suddenly. His mother Pearline Sculley, still doesn't know why her baby died, though his death certificate lists Sudden Infant Death Syndrome as the cause.
But after two other babies died in the same home, Sculley just isn't buying it.
Investigators have reviewed medical records and autopsy reports of the now dozen deaths at Fort Bragg. They have also performed countless environmental tests in the homes of some of the families whose children died. No common cause has been found.