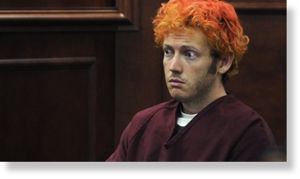 The University of Colorado has hired a former U.S. attorney to review procedures and actions taken by the university and its employees in relation to former student James Eagan Holmes, who is accused of killing 12 people and injuring 58 others at an Aurora movie theater.
Robert N. Miller and his team began the investigation last week, according to a news release from the university.
According to court records, in the months before the July 20 shootings, Holmes, 24, was seeing CU Denver psychiatrist Dr. Lynne Fenton.
Fenton, medical director of student mental-health services at the CU Anschutz Medical Campus, was so alarmed by Holmes' behavior that she notified a campuswide threat-assessment team.