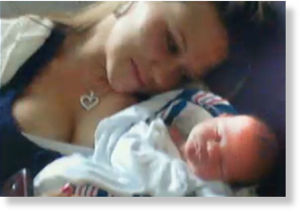 A Delaware mother of three has been charged with selling her infant son for $15,000 because she wanted money to go to Disney World, police said on Wednesday.
Bridget Wismer, 33, of Brookside Park, Delaware, sold her 1-month-old son, Christian, to a Philadelphia man, John Gavaghan, 54, said police in New Castle County, Delaware.
Wismer and Gavaghan, who knew one another through mutual friends, were both charged with conspiracy and dealing in children.
The child was in good condition when he was found in Gavaghan's home, said Corporal John Weglarz Sr.
Christian is the youngest of Wismer's three children.