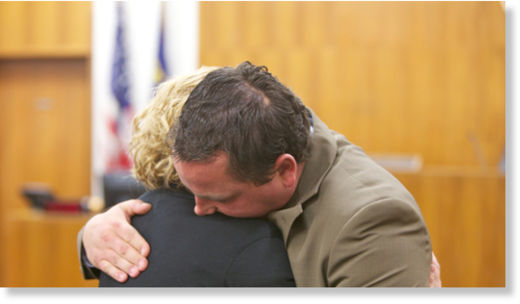 A couple who prayed and rubbed olive oil on their sick infant rather than seek medical care for the dying boy was convicted Thursday of manslaughter, becoming the latest members of an Oregon faith-healing church to be blamed in their child's death.
Dale and Shannon Hickman, both 26, are members of the Followers of Christ Church, which has a history of rejecting medical care for congregants' children and relying instead on techniques such as prayer and anointing the sick with oils.
Five other church members have been convicted in Clackamas County for crimes related to the rejection of medical care for their children, said Greg Horner, chief deputy district attorney.
The Hickmans' conviction on second-degree manslaughter charges typically requires a mandatory minimum sentence of six years in prison. But because of a religious exemption in state law at time of the crime, the couple likely will face no more than 18 months in prison and a $250,000 fine,
The Oregonian
reported.