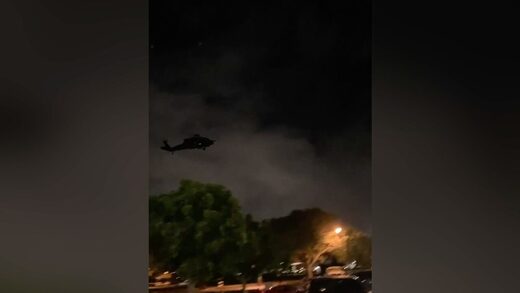 Some Point Loma residents were startled Monday night by several loud "bangs" and
low-flying helicopters just outside their homes
.
San Diego Police confirmed to ABC 10News the situation was part of a "pre-planned military exercise."
"The house was literally vibrating
with it ... it was scary! I immediately thought there's something really serious going on in the neighborhood," said Point Loma resident Martha Pistacchi.
Residents say living in this area, they're used to frequent aircraft overhead.
Comment:
Note that it wasn't just Point Loma
where
this exercise took place: 'The helicopters were seen in other nearby neighborhoods on Tuesday.'