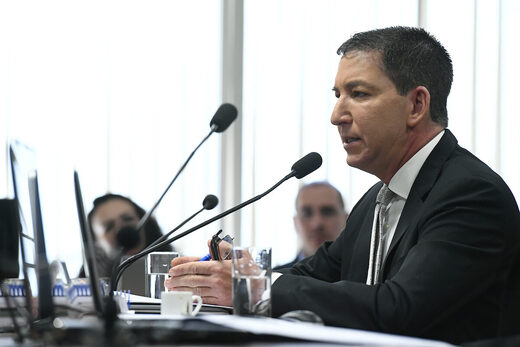 Journalist Glenn Greenwald shocked his global readership on Thursday, when he abruptly announced his resignation from
the Intercept
, the six-year-old site that became famous after publishing documents released by Edward Snowden. The incident that sparked Greenwald's departure was the
Intercept
's refusal to publish in whole
an article
he'd written criticizing much of the US media for failing to seriously cover allegations by a former business associate of Hunter Biden — son of Democratic presidential candidate Joe Biden — that the Biden family had used its name to profit from business deals in foreign countries where the United States has important foreign-policy interests.
Since his early days at the
Intercept
, which Greenwald co-founded in 2014 with left-wing journalist Jeremy Scahill and documentary filmmaker Laura Poitras, he operated under an agreement stipulating that his columns would be published without the requirement that they be edited by colleagues. In a lengthy
statement
posted to his new Substack page,
Greenwald argues that politically motivated
Intercept
editors violated this agreement in regard to his latest article, by "refusing to publish it unless I remove all sections critical of Democratic presidential candidate Joe Biden,
the candidate vehemently supported by all New-York-based
Intercept
editors involved in this effort at suppression." In his
post
, Greenwald situated this disagreement within the context of a Trump-era newsroom culture — and a broader trend within established journalistic circles — that excludes political dissent.