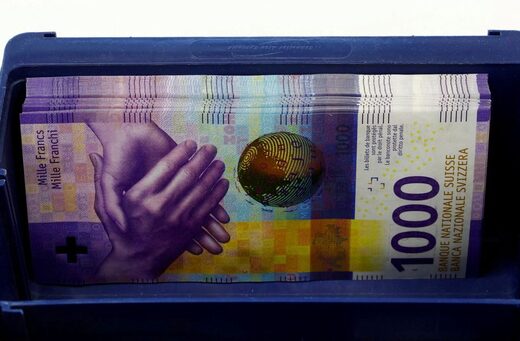 Swiss citizens will get the chance to try to ensure their economy never becomes cashless, a pressure group said, after collecting enough signatures by Monday to trigger a popular vote on the issue.
The FBS (Free Switzerland Movement) says cash is playing a shrinking role in many economies, as electronic payments become the default for transactions in increasingly digitized societies, making it easier for the state to monitor its citizens' actions.
It wants a clause added to Switzerland's currency law, which governs how the central bank and government manage the money supply, stipulating that a "sufficient quantity" of banknotes or coins must always remain in circulation.