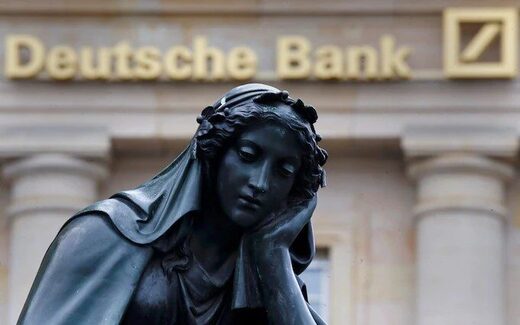 Stocks of Germany's Deutsche and Commerzbank fell sharply on Friday over investors' fear over the health of the European banking sector.
Deutsche Bank shares plummeted over 14% on early trade on Friday as borrowing costs surged over increased financial risks following the collapse of major banks in the past few weeks
, spreading heightened fear over the future of the banking sector,
AFP
reported.
The stock value of Germany's biggest lender rebounded almost 6 percent on the Frankfurt Stock Exchange, closing at 8.54 euros.
The cost of the bank's debt insurance against default risk fell as investors' trust in the financial sector dropped. The collapse of US'
SVB
and two other banks, in addition to the chaotic takeover of
Credit Suisse
by
UBS
- enforced by the Swiss government - left markets in turmoil.