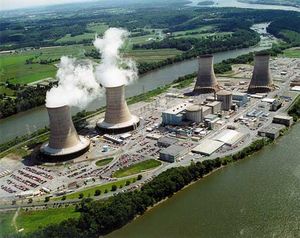 A German deputy environment minister said the government would phase out all nuclear power in the country before 2020, taking a hard line stance that may not be reflective of the centre-right coalition.
"A decision has been taken to shut down eight plants before the end of this year and they definitely won't be reactivated. And the remaining nine will be shut down by the end of the decade," Juergen Becker told Reuters on Monday.
"Japan has shown that even if there is a miniscule occurrence, the residual risk is too high to justify the continuation of nuclear power (...) It is better to go for other energy services in a civilised country," he said.
A phase out could cost the four big utility companies RWE RWG.DE, E.ON (EONGn.DE: Quote), EnBW (EBKG.DE: Quote) and Vattenfall [VATN.UL] hundreds of millions of euros in lost profits every year.