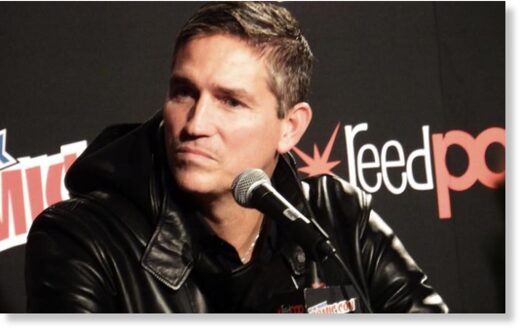 Actor Jim Caviezel, most famous for portraying Jesus Christ in Mel Gibson's
The Passion of the Christ
, said that Christians are being persecuted in the United States by being prohibited from going to church amid the coronavirus crisis.
Caviezel talked to
Breitbart News Daily
on Thursday about his new movie
Infidel
,
described
as a "contemporary Middle East thriller starring Jim Caviezel as an American kidnapped while attending a conference in Cairo, who ends up in prison in Iran on spying charges. His wife goes to Iran, determined to get him out."
"There are Christians right now being persecuted for their faith, whether it be in Iran or in China or other parts of the world," Caviezel said, before turning to his home country.
"And we need not go any further than the United States where you're not allowed to go into churches."
"Now, the inalienable rights, life, liberty and the pursuit of happiness. Pursuit of happiness. Why can't I go to church?" he asked.
"So now let's go over to this character that I'm playing in
Infidel
, where his rights are taken from him," Caviezel continued. "And you're an American. You're standing here, and say, 'Why should I go to this film? What is going on here?' Let's put this together."
"You go into an airplane. You see a lot of people. They're wearing masks. They're right next to each other. But the COVID-19, for some reason, doesn't spread. It's so smart. It knows not to do that," he said sarcastically. "But when you go into a church, the COVID-19 goes everywhere."