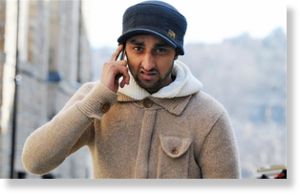 A man posted an offensive message on Facebook following the deaths of six British troops stating that ''all soldiers should die and go to hell'', a court heard today.
Azhar Ahmed, 20, admitted what he wrote was ''unacceptable'' in the status update on the social networking site after reading about the deaths of the soldiers in March has told a court
The six soldiers were killed by an improvised explosive device (IED) in the deadliest single attack on British forces in Afghanistan since 2001.
Today Huddersfield Magistrates Court heard Ahmed posted his message two days after the deaths.
It said: ''People gassin about the deaths of Soldiers! What about the innocent familys who have been brutally killed [all sic].
''The women who have been raped. The children who have been sliced up!
''Your enemy's were the Taliban not innocent harmful [sic] familys [sic]."
''All soldiers should DIE & go to HELL! THE LOWLIFE F****N SCUM!
''gotta problem. go cry at your soldiers grave and wish him hell because thats where he is going.''
Ahmed told the court he immediately started to receive critical comments on his page and realised the second half of his post was ''unacceptable''.