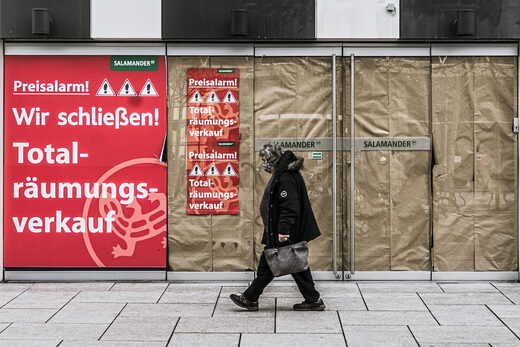 Whether or not lockdowns are justifiable on public-health grounds,
they certainly represent the greatest
infringement
on civil liberties in modern history
. In the UK, lockdowns have contributed to the
largest
economic contraction in more than 300 years, as well as countless
bankruptcies
, and a dramatic
rise
in public borrowing.
This does not mean that lockdowns were the wrong policy, since they might have been necessary to prevent the National Health Service from being overwhelmed with COVID-19 critical-care patients. (And such measures are justified, proponents
argue
, on the grounds that they prevent infected individuals from harming
others
by inadvertently transmitting a deadly disease.) But as I will argue below, there's plenty of evidence that supports those on the other side of this issue, notwithstanding the efforts of politicians, experts, and social-media companies to paint such dissent as marginal or even dangerous.
* * *
Throughout the pandemic, the British government has
assured
the public that it is being "led by the science." However, a number of scientists and other commentators have disputed this claim. These "lockdown sceptics" (for want of a better term) have argued that indiscriminate, heavy-handed lockdowns are not grounded in science, and that a more focussed protection strategy is preferable. On October 4th, 2020, three scientists — epidemiologist Sunetra Gupta, medical professor Jay Bhattacharya, and biostatistician Martin Kulldorff — gave a forceful
endorsement
of this alternative view when they signed the
Great Barrington Declaration
. This is a statement by infectious-disease experts and public-health scientists who have "grave concerns" about the impacts of "prevailing COVID-19 policies." Since then, many other scientists, healthcare workers, and members of the public have added their signatures.