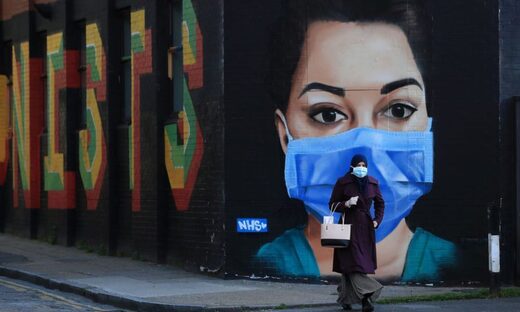 Polls and surveys over the past couple of weeks reveal the same troubling reality: British people have been terrorised. Not by the actual threat of
Covid-19
, but by what they
perceive
to be the threat of Covid-19.
Ipsos Mori, for instance,
reported
that 68 per cent of Brits were 'very concerned' about the threat coronavirus poses to their health, compared to 28 per cent who were just 'fairly concerned'.
Perhaps more disturbingly, a separate
survey
found that, on average, the British public believes seven per cent of the UK population has died from coronavirus, which would amount to a death toll of nearly five million — as opposed to the real figure of 50,000-plus.
It also found that Brits were the most fearful out of other surveyed nations about the threat of a second wave of infections, with 76 per cent 'expecting one in the next year or so'.
There may be lies, damned lies and polls, but these figures tally with the national experience over the past couple of months, from parents' fear of sending children back to school, to the curiously enthusiastic embrace of now mandatory face masks, to the increasingly deserted high streets in towns across the country.