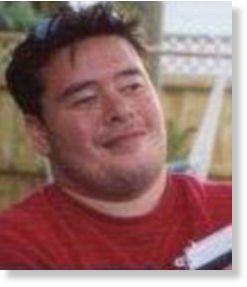 A woman sat next to her boyfriend's body for nine hours after he choked to death on an in-flight meal.
Vanessa Preechakul and Robert Rippingale were on an 11-hour flight from Singapore to Auckland when tragedy struck.
Mr Rippingale, 31, was taking Miss Preechakul, a 27-year-old architect, to meet his parents and explore his native New Zealand.
An hour and a half into the flight with Jetstar, a low budget subsidiary of Qantas, the crew began serving dinner. Mr Rippingale chose a beef dish and was eating it while watching an in-flight movie.
Miss Preechakul said she noticed him shaking, but did not realise anything was wrong. 'I thought he was laughing very hard,' she said. 'Then I looked at his face and his eyes were rolling and he couldn't talk. His lips were turning purple.'