Comment: Sign of the Times?! Has Canada entered the coming Ice Age?!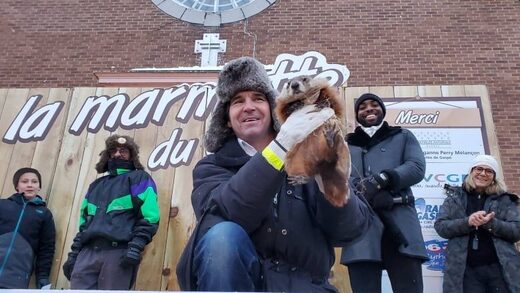 Quebec's beloved groundhog, Fred la Marmotte,
died just before he could
predict when winter will end
at a Canadian city's Groundhog Day celebration
, according to multiple reports.
A crowd of spectators gathered Thursday morning for the event in Val-d'Espoir, Quebec, when the organizer of the event, Roberto Blondin, came out to announce Fred's death,
local outlet Global News reported
.
"This year, things are going to happen completely differently. There's a famous saying that goes, 'In life, there's only one certainty: nothing's for certain,'" Blondin told the crowd,
as reported by the CBC
. "Well, this year, that has come true. It's true. It's unfortunate. I'm here to announce Fred's death."
Blondin said that when he went to wake Fred last night, the groundhog had no vital signs.