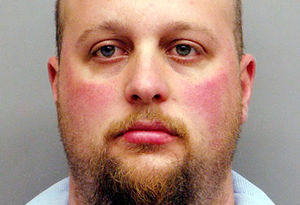 A Louisiana man has been arrested for decapitating his 7-year-old disabled son and leaving his head by the side of a road for his mother to see, cops said.
Jeremiah Lee Wright, 30, told police he did it because he was tired of taking care of the boy, who suffered from cerebral palsy and required a wheelchair and feeding tube, authorities told
The Daily Comet
newspaper.
The grisly slaying was discovered Sunday afternoon when a passing motorist spotted Jori Lirette's severed head lying by the side of a road in Thibodaux, La., the paper reported.