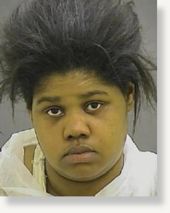 Baltimore -- A Baltimore judge decided not to imprison a 29-year-old mother who killed her infant and buried him in a park.
Lakesha Haynie -- originally charged with first-degree murder in the death of 1-month-old Rajahnthon Haynie -- pleaded guilty to involuntary manslaughter Wednesday. Circuit Judge Charles J. Peters gave her a 10-year suspended prison term and five years of probation.
Haynie is forbidden to have unsupervised contact with children age 6 and younger, and must report to a local social services department if she becomes pregnant again, Peters said. She must also attend a Planned Parenthood counseling program Monday.