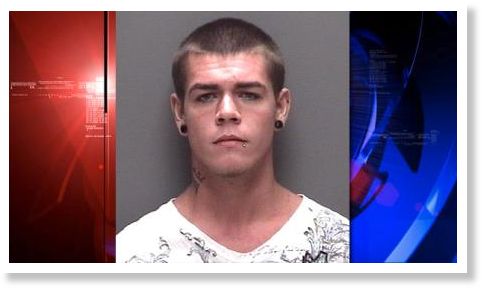 A Galveston man is under arrest following a bizarre incident in a woman's apartment over the weekend.
Lyle Bensley, 19, is accused of breaking into a woman's apartment in the 7800 block of Seawall Boulevard early Saturday morning. According to Galveston Police Captain Jeff Heyse, Bensley, who was wearing only boxers at the time, hissed and growled at the resident while biting her. The woman managed to get away and called 911.
Bensley was arrested a short time later and reportedly told police he was a vampire. He has been charged with burglary of a habitation, intending to commit a felony. Bond has been set at $40,000.
Captain Heyse said Bensley was referred to a deputy who handles mental health issues.