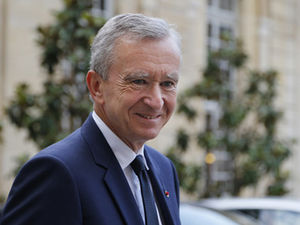 Bernard Arnault, France's richest man with a net worth estimated at US$41 billion, has applied for Belgian citizenship - citing personal and business reasons and maintains this has nothing to do with François Hollande's 75 per cent tax hike on the super-r[ich].
As the Belgian authorities evaluate Arnault's request to determine whether or not he has demonstrable
"real ties"
to Belgium, it stands to reason that Arnault would wish to seek shelter under Belgium's 50 per cent tax rate.
Arnault insisted on Saturday that he was not becoming Belgian to dodge tax.