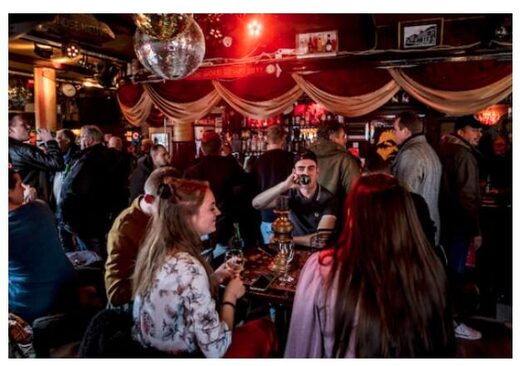 Saturday's protests by dozens of bar and cafe owners, who opened in defiance of the government's closure orders, passed off without problems Dirk Beljaarts, director of hospitality industry lobby group KHN, told television talk show Nieuwsuur that
there will be 'more protests in the days to come'
.
Beljaarts described the public support for Saturday's protests as 'heartwarming', adding that if opening cafes was 'so life-threatening', mayors would have acted to close them down.
On Friday, the government said shops, universities and fitness centres could reopen, but that bars, cafes and the cultural sector must remain shut
because of the surge in coronavirus cases.