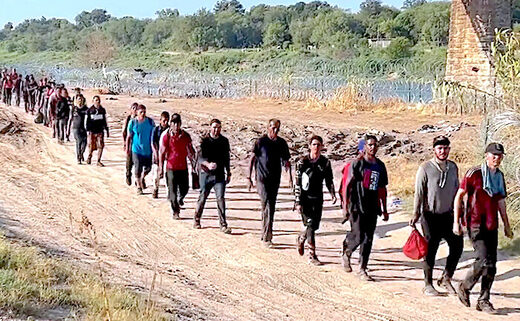 New York City politicians have been calling for the move announced by DHS...
The Biden administration on Wednesday announced that it will be offering hundreds of thousands of Venezuelan migrants already in the U.S. - including those in the country illegally - work permits and protections from deportations, just as numbers are skyrocketing at the southern border.
Officials announced a move to redesignate Venezuela for
Temporary Protected Status
, which
allows migrants to apply for deportation protections and work permits
if they have arrived for a certain date.
The latest extension will see
TPS extended for 18 months and applies to nationals who were in the country on or before July 31.
Venezuela was last extended, but not re-designated, for TPS in 2022, meaning it was not open to new applicants. This redesignation will open it up to new applicants, and officials told reporters they estimate it will protect around 472,000 foreign nationals.
The designation is typically based on conditions in the designated country and is based on three grounds:
armed ongoing conflict, environmental disasters or "extraordinary and temporary conditions."
Officials on Wednesday cited the latter.