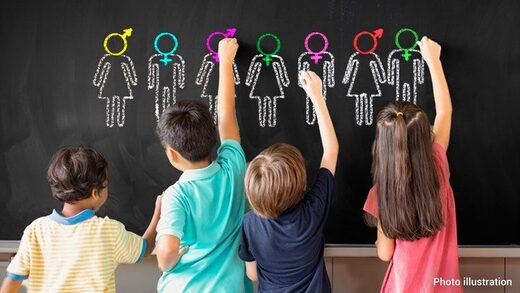 Undeterred by repeated losses, the
Biden administration's war on red states
and our "Neanderthal thinking" rages on. This month, my colleagues and I are fighting Biden and his comrades at the United States Department of Agriculture in court to protect the right of states to run their public schools as they see fit.
This time, the fight isn't over curriculum or masking — it's whether states still possess the paltry authority to require boys to use the boys' bathroom at school.
The United States Constitution leaves no doubt as to the states' broad authority over their own public schools, but the Biden administration supposes that everything — even schoolchildren — has a price.
The USDA is the federal agency that directs the myriad "cooperative" federal food programs — including the Supplemental Food Assistance Program (SNAP), the Women, Infants, and Children nutrition program (WIC), and the Child Nutrition Program (including the school-lunch program).
These programs both tug at the heart strings and come with a hefty price tag for states, so the Biden administration has found them to be ideal vehicles for forcing genderlessness into our state governments, and
more particularly, our public schools.
By issuing a USDA memorandum and accompanying administrative rule, the administration has waged a campaign to impose the left's extremist "gender identity" agenda on schoolchildren with the implied threat that if states resist, their programs and public schools will get less money from the federal government.