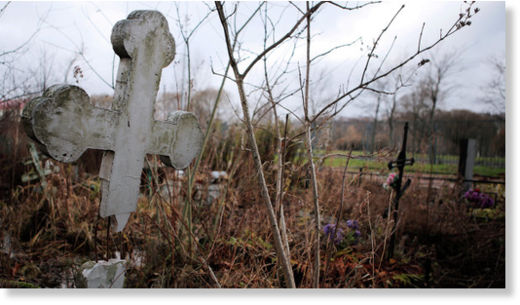 An 18-year-old student was charged on Wednesday with murdering a man in a cemetery near Moscow and cutting a swastika into his forehead, police said.
Investigators said they believe the student and a 21-year-old suspected accomplice came across a sleeping man in the cemetery, woke him up and attacked him with "homemade Nunchakus," (martial arts weapons) causing "multiple head injuries."
Their victim died at the scene, police said, after which the youths are said to have "carved a swastika on his forehead, in order, according to them, to show that the murder had been committed by skinheads" in order to throw the police off the scent.