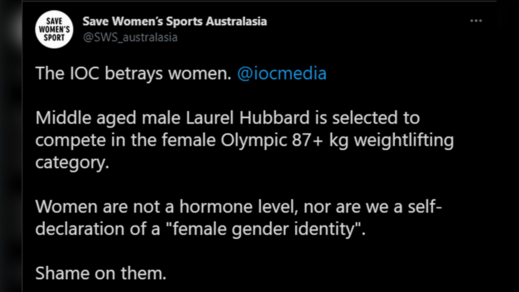 New Zealand has been accused of undermining female athletics after tapping trans weightlifter Laurel Hubbard for the upcoming Olympic Games in Tokyo, with some even describing the decision as outright cheating.
The New Zealand Olympic Committee (NZOC) CEO Kereyn Smith said that Hubbard met the requirements to compete in the international games, and stressed that New Zealand's team has a "strong culture of... inclusion and respect for all." Smith acknowledged that the decision was controversial, stating that "human rights" must be balanced with "fairness on the field of play" when it comes to gender identity in sports.
However, many took issue with the assertion that New Zealand had carefully weighed all the relevant factors before inviting Hubbard to compete.