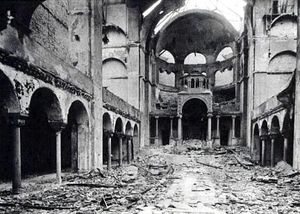 Watching the spectacle of the Republican primaries evokes deep sadness over the unavoidable truth that now, in the wake of
Citizens United
, it has become totally legal for rich people to run politicians the same way they might run horses or greyhounds. Just like that.
Maybe that's what provides the eerie, zombie-like atmosphere in politics these days. You really have the sense that most politicians, especially the ones at the top echelons of power, are like old-fashioned Kabbalistic golems, animated out of clay by skilled magicians who can control them from afar.
Of course, that's been going on for a long time. Remember George Bush, a wind-up man getting remote control instructions through his earphone in the 2004 Presidential debates?
But it's getting worse and worse. That's why I can't stand to watch Gingrich and Santorum and all the other Republican wax model men mouth their lines on the stage these days. You know they'll say whatever they're told...whatever they think it will take to win.