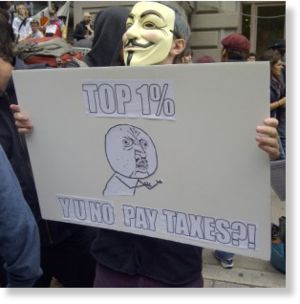 Occupy Wall Street protesters hope to rebound on Thursday with a rally at the New York Stock Exchange to show their battle against economic inequality has life after they were evicted from a downtown park.
Rallies by the two-month-old movement have numbered in the hundreds of people in New York but the protesters and city officials said they expect thousands of people to pour into the Wall Street area from 7 a.m.
It will be a test of whether Occupy Wall Street and the loosely knit global alliance it inspired will flag or get a boost after the police cleared a camp of several hundred protesters from Zuccotti Park in lower Manhattan on Tuesday.
"This movement is really not about tents as much as it is about an idea and we're keeping the idea through a number of direct action things planned" for Thursday, said spokesman Ed Needham. "There's also going to be events in 100 countries around the world tomorrow."
Occupy Wall Street plans to shut down the home of the New York Stock Exchange and the heart of American capitalism with a street carnival that kicks off a day of protests.