Mother allegedly sliced kids' throats and started blaze; children in critical condition

A mother accused of slashing her children's throats and setting fire to the family's apartment had removed the unit's inside doorknob, sealed vents, covered sprinklers and disabled the smoke alarm, prosecutors said Monday at the woman's arraignment.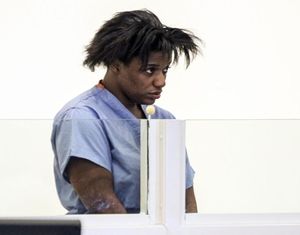 Tanicia Goodwin was ordered held without bail pending an appearance in court next week. A judge will then decide if she's eligible for bail on two counts of assault with intent to murder, two counts of assault and battery with a dangerous weapon, and arson.
The 25-year-old Goodwin didn't enter a plea.
She held her head low and didn't speak in court other than to answer in the affirmative when the judge asked if she needed a court-appointed lawyer.