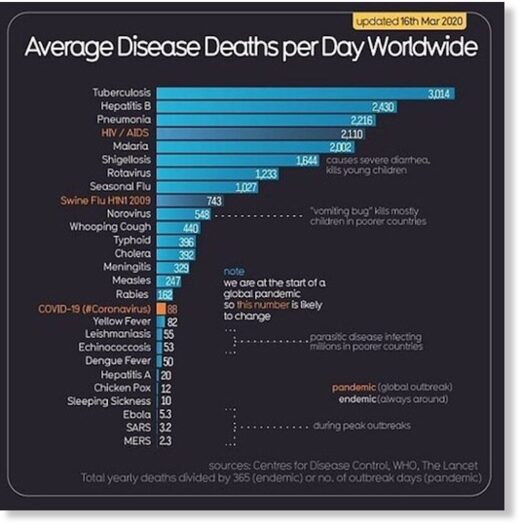 Comment: The following is quite possibly one of the most comprehensive articles published here on Covid-19, and sums a number of important points on the virus quite handily.


We are constantly told by our political leaders and the compliant media that a pandemic lockdown is absolutely necessary if we are ever to defeat the COVID virus. Mask mandates,
quarantine camps
, self-isolating, limited sociability, the stoking of public fear and panic, the shuttering of businesses and the attendant cratering of the economy have become, once again, the false solution to a politically ginned-up crisis --
déjà vu
all over again. The trouble is: none of this works, none of this is necessary. Texas Tech professor Gilbert Berdine
sums up
:
"After taking the unprecedented economic depression into account, history will likely judge these lockdowns to be the greatest policy error of this generation."
Psychiatrist
Mark McDonald
writes:
"Not only have Americans become afraid, they have become infected by ... a pandemic of hysteria ... a delusional psychosis. A delusion is a fixed false belief contrary to reality. Americans today believe that we must keep our businesses closed, that we must keep our children at home, that we must wear masks over our faces and isolate ourselves from human beings in order to keep us alive. That is false. That is a lie. And it is killing us. It is killing us physically, mentally, socially, psychologically, it is killing our country, and it must stop."