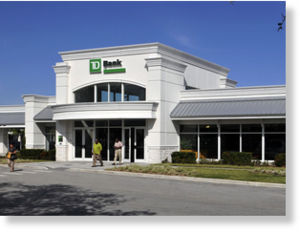 A U.S. federal jury decided Wednesday that Toronto-based TD Bank owes an investment group $67 million for its role in a $1.2 billion Ponzi scheme that was operated by a now disbarred lawyer, Scott Rothstein.
The verdict came in a lawsuit filed by Coquina Investments, based in Corpus Christi, Texas. It was the first to go to trial of several pending lawsuits filed by wronged investors against the bank and others. Coquina attorney David S. Mandel said the jury "sent exactly the right message to TD Bank."
A spokeswoman for TD said late Wednesday that the bank will continue to defend itself against claims of wrongdoing.
"We are disappointed with the jury's decision and are considering all of our options. We still maintain that we were Rothstein Rosenfeldt Adler's bank, and that it was Scott Rothstein who defrauded investors," the bank said in an emailed statement.
Once a prominent South Florida lawyer, Rothstein is serving a 50-year prison sentence after pleading guilty to running a massive scam involving investments in phoney legal settlements that imploded in 2009.