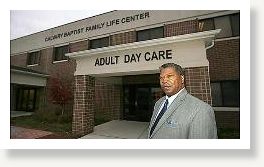 Last spring Calvary Baptist Church in Paterson, N.J., faced foreclosure after it was unable to pay its $30,000 per month mortgage.
The strain of possible financial ruin and even shutting the church after 125 years, tested the faith of its congregants and the senior minister, Rev. Dr. Albert Rowe.
"[The bank] filed the papers," Rowe said. "There was a date set for us to have a hearing but I did not think that we would lose the church ... I always had faith that, you want to call it a miracle, or something would happen. I always believed that."
Calvary isn't alone in its financial predicament.