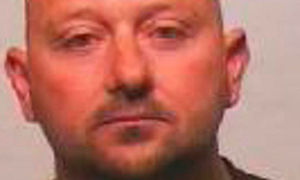 Guardian
investigation finds sexual predators in police are abusing their power to target victims of crime
Sexual predators in the
police
are abusing their power to target victims of
crime
they are supposed to be helping, as well as fellow officers and female staff, the
Guardian
can reveal.
An investigation into the scale and extent of the problem suggests sexual misconduct could be more widespread than previously believed.
The situation raises questions about the efficacy of the police complaints system, the police's internal whistleblowing procedures, the vetting of officers and a failure to monitor disciplinary offences.
Police officers have been convicted or disciplined for a range of offences from
rape
and sexual assault to misconduct in public office relating to inappropriate sexual behaviour with vulnerable women they have met on duty.
Others are awaiting trial for alleged offences, though many are never charged with a criminal offence and are dealt with via internal disciplinary procedures.