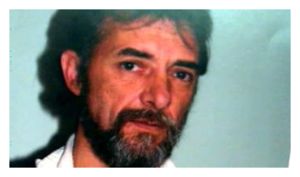 Youth protection officials from Quebec's Montérégie region have taken custody of 10 children who had allegedly been living with followers of a self-styled prophet of the apocalypse in Arizona.
Marcel Pontbriand, a former businessman from Beloeil, Que, who claims he can heal the sick and perform exorcisms, has been living in Marana, Ariz., with his followers and some children.
He moved to the Marana area after facing a slew of accusations stemming from an illegal investment scheme he masterminded while living in Quebec.
Border services officials intercepted the children in Vancouver on Monday. The children, who were accompanied by two adults, were heading into Canada from the U.S.
It is unclear why the children and the two adults were crossing the border.
At a news conference on Wednesday, Maryse Davreux, the director of the Montérégie youth protection services, confirmed that 10 children between the ages of two and seven were brought to Montreal while two others remained in British Columbia with their father.
"We took care of the 10 children we have right now, we do not currently have contact with the parents, we are waiting for the parents to contact us. We do not know where they are," she said.
Quebec provincial police had issued a warrant to warn U.S. officials of the presence of 14 children they believe resided with Pontbriand.