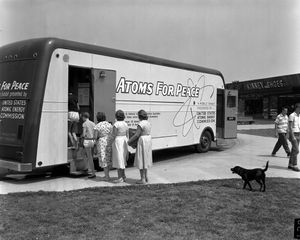 Accepted wisdom in U.S. culture, despite overwhelming evidence, holds that the two nuclear bombs dropped on Japan shortened World War II and saved more lives than the some 200,000 lives they took away.
And yet, weeks before the first bomb was dropped, on July 13, 1945, Japan sent a telegram to the Soviet Union expressing its desire to surrender and end the war. The United States had broken Japan's codes and read the telegram. U.S. President Harry Truman referred in his diary to "the telegram from Jap Emperor asking for peace."
Truman had been informed through Swiss and Portuguese channels of Japanese peace overtures as early as three months before Hiroshima. Japan objected only to surrendering unconditionally and giving up its emperor, but the United States insisted on those terms until after the bombs fell, at which point it allowed Japan to keep its emperor.