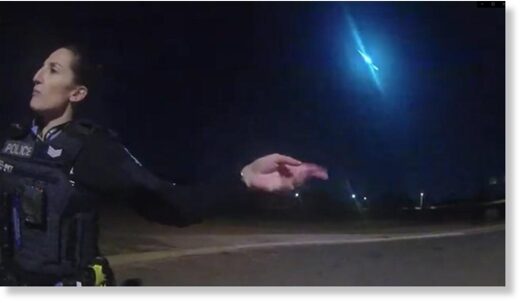 Two of Roebourne's finest have been left gobsmacked after their night on the beat was interrupted by a meteor.
Police bodycam vision captured the fireball lighting up the Pilbara sky, shocking the officers who were talking with a local at the time.
"Did you see that, did you see that?" says one.
"Oh wow! That was a big flash I thought that was a torch. Make a wish, quick, make a wish," says a female officer who has her back turned when the meteor first lights up the sky.