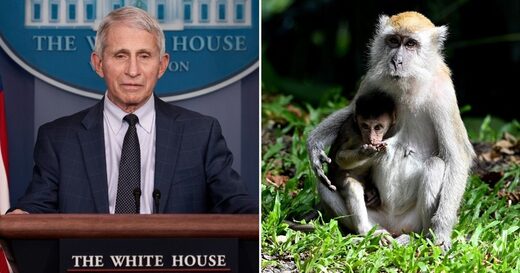 US corona czar Dr. Anthony Fauci's agency awarded over $200,000 at the height of the Covid-19 pandemic to an experiment injecting male monkeys with female hormones, in a bid to find out why trans women have higher rates of HIV.
Fauci's department, the National Institute of Allergy and Infectious Diseases,
awarded $205,562 in funding to Scripps Research last month to inject male monkeys with female hormones. Scientists plan to monitor how the hormones impact the males' immune systems
, testing the hypothesis that feminizing hormones negatively affect trans women's immune systems and thus increase their likelihood of becoming HIV positive.